Company
Profile
SPEEDWAYS ... a name harvested and flourished over a span of years by Late. Sr. Saroop Singh Ji & his sons with great sincerity, hard work and farsightedness is entering now to Golden Jubilee celebrations year. Leaps & bounds of year's hardships brought this group to a corporate signature BRAND where barriers have no boundaries to cross. Product Quality, Durability and Customer Satisfaction is a mission all the time for success.

Established in 1967 with a startup of Retreading of Tyres to manufacturing of Retreading material, Plant & Machinery for Retreading of Tyres, Automobile Tyres & Tubes. In 1992, added one more segment of manufacturing of bicycle/rickshaw tyres and tubes, to cater Domestic, OEMS, Merchant Exporters and International Market. Slowly and gradually, speedways picked up in OEMS segment and Merchant Exporters a well-known acceptable brands specially to Avon, TI cycles, Hero, Atlas and many more.

The acceptance of brand SPEEDWAYS was just because of good quality product manufactured through latest plant and machinery imported from various countries like Taiwan, China, Poland and Germany etc. Strong quality checks through latest testing equipment and dedicated man power makes the product more and more popular in the area of northern, eastern, central part of India and initiated to prepare ourselves to go for more strong marketing network and decided to open own offices. Strategically expanded market in eastern region of india keeping in view growing demand of nylon tyre through distribution network. Going forward we decided to open our own offices and to make market more approachable through customer network.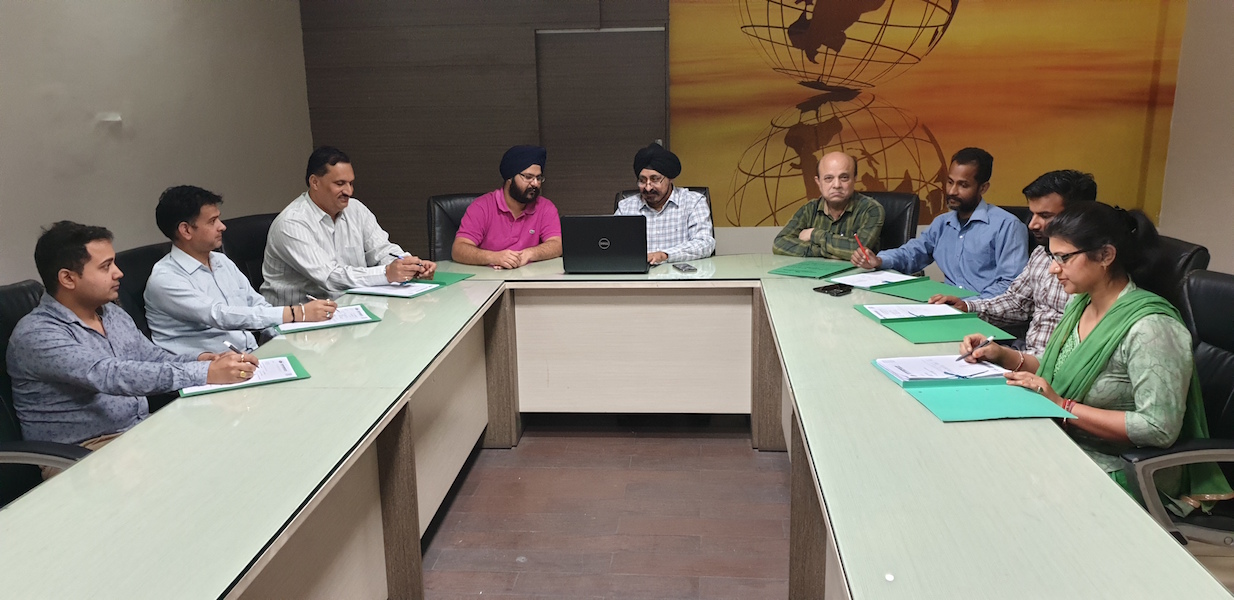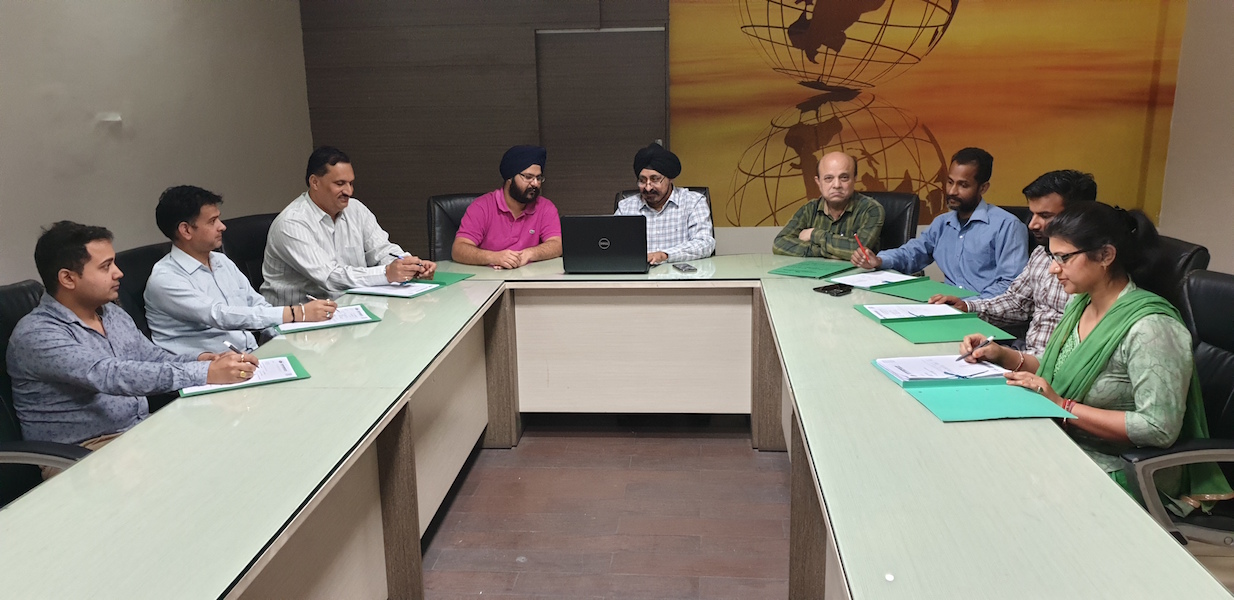 Now, we have 20 offices in the major part of northern, eastern and central part of INDIA and having an edge over other leading brands on the basis of innovative, qualitative and specially made to customized solutions for their satisfaction.

Planning is under implementation to cater the western and southern part of India In the next 2-3 years. A mission is to achieve to be a cooperate brand on basis of latest market trends, upcoming developments of new sizes and varieties in the cycle industry all over the world. Our management and development team working on the directions to induct new sizes, variety in nylon/polyster tyres in different sizes/colors in ATB, MTB, SLR, Street, Tracking & Offshore tyres and tubes required by the market.

Almost 50% of the product is being exported to European, Latin American, Middle East, Africa and South East Asia market which is highly acceptable brand. All is possible with the vision of Mr. Arvinder Singh (CMD) and dynamic leadership quality of Mr. Jaspreet Singh (Director Exports) and team of highly experienced marketing/technical personals with dedicated workers who perform the highest level of quality in making the product to satisfy the customers. To be Successfull is a mission at Speedways ... Ek Nai Soch.

Speedways group is having different products in his basket like automobile tyres and tubes, Retreading materials, Shoes, E-Cars & Reclaim rubber with a group turn over of 400 Cr. Speedways is a Recognized Star Export House and the regular winner of many prestigious Export awards from Govt. of India. Owning a prestigious certifications ie., ISO9001-2015 and ISI for its products from Bureau of Indian Standards.

Speedways is a Recognized Star Export House and the regular winner of many prestigious Export awards from Govt. of India. Owning a prestigious certifications ie., ISO9001-2015 and ISI for its products from Bureau of Indian Standards.
Speedways has high-class infrastructure to produce Bicycle Tyres & Tubes, making Speedways one of the trusted brands in the tyre industry with more than 5 decades of manufacturing expertise. We are rapidly expanding, under the successful brand name SPEEDWAYS. Latest technology combined with state-of-the-art infrastructure helps us to manufacture on a large scale. The factory in Jalandhar is spread over a sprawling 10 acres and employs a workforce of 600 skilled and semiskilled professionals.
Salient Figures
25,000 cycle tyres a day, i.e. approx. 6.50 lac cycle tyres a month
45,000 cycle tubes a day, i.e. 11.70 lac cycle tubes per month.
Research & Development
Speedways boasts of a proactive R&D Centre and Quality System – the engine that fuels our momentum by continuously developing new tyres that are better designed and superior in quality. In fact, our R&D Centre updated with latest technology. Some of the salient features of our R&D facility
Centre's sophisticated testing equipment evaluates advanced raw materials before employing them
Before any design leaves the drawing board, we go for tests it using cutting edge technology in predictive testing and design validation
Technical team of speedways is capable of Reverse Engineering rubber to analyse international products and then make our tyres better than benchmarked tyre.
We do through analysis of RM and micro-structural analysis of synthetic rubbers like SBR, PBR etc. It can also be used to address process related problems and field complaints
In the Ozone Chamber, compounds and tyres are tested for ozone resistant characteristics
We have Tyre Characteristics Testing Machines to perform Stiffness Testing, Plunger Test, Tyre Tread Footprint Analysis etc.
Endurance Testing is done to assess the performance of tyre in severe conditions
Hot air shrinkage and stiffness of the fabric are tested with HAS and stiffness testing equipment to assess fabric behaviour
Tensile Testing, Abrasion Resistance and Flex Resistance Testing are done via tensile machine, DIN abrader and flex testing machine to study mechanical properties
Rheometer and Mooney Viscometer are used to determine the Rheometric properties and processing of the compound
Open Mill is used for compound mixing and development.
Mr. Jaspreet Singh (Director-Exports) expands the exports into new markets globally with experienced team by understanding the needs of valuable clients of different cultures.

Keeping clients for Bicycle Tyres & Tubes of more than 50 countries from Europe, South America, Pacific Region, Middle East, Far East and Arica. We care for the customers demand like attractive designs of products and packing, all ranges / sizes by considering the specifications of customers and their region.